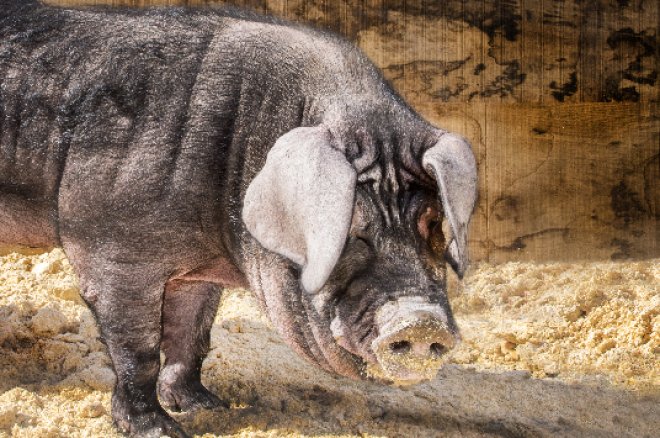 A Belgian pig with southern roots
 That's perhaps the best way to describe the Belgasconne. Its roots can be traced partly to France and Spain where the father - a cousin of the Iberico pig - continues to prove very popular. The (m)other side of the family lies much closer to home, the St. Amandshof at Pittem, where the matriarch was born. Having studied the matter long and hard, Lieven and Tania Lafaut decided to start breeding this unique new variant because of its exquisitely fine quality. The Belgasconne pig expands and enriches the choice on offer at St.Amandshof, a product range already praised for its quality by numerous butchers and caterers.
For more information, watch Manu's report here.